Join Our Email List
2024 SOCA Save the Date .png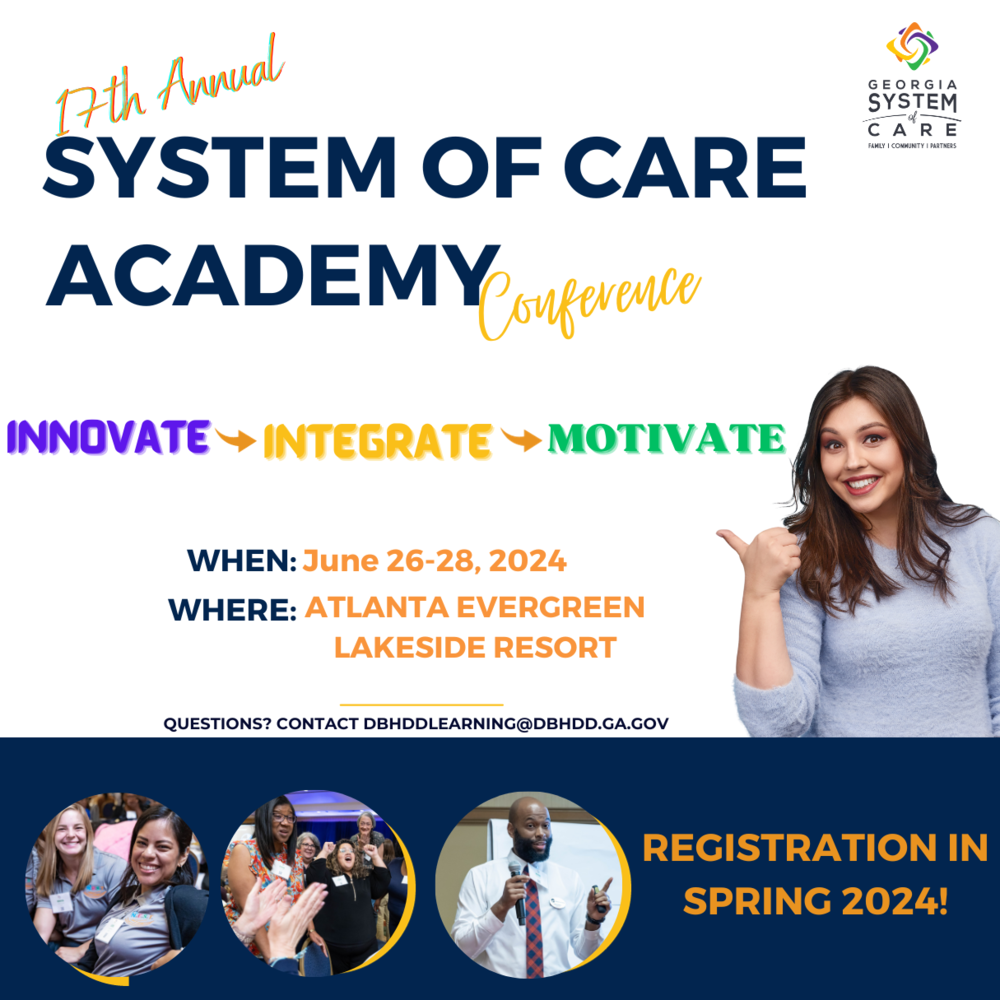 The 2024 SOCA Call for Workshop Proposals is OPEN! Please encourage potential speakers to submit a proposal. 

Please share it with:

An impressive speaker(s) whose workshop you have attended.

Anyone who you would encourage to present.

Anyone who might know someone to encourage to present. 

We made it easy to distribute, just copy and paste the message below and send it to any potential speakers; the message includes the link to the Call for Workshop Proposals website.

You are invited to submit your workshop proposal by or before the Wednesday, November 8, 2023 deadline at http://www.cvent.com/c/abstracts/4f0fc62e-5a78-40db-996d-3dbae8006bd7

IMPORTANT: The deadline is 11:59PM on Wednesday, November 8th, 2023. There will NOT be a deadline extension this year.
Addictive Diseases Training Announcements
Intellectual/Developmental Disabilities Training Announcements
Mental Health Training Announcements
Support Coordination Training Announcements
Cultural and Linguistic Competency Training Series: Diversity Works