Head of Division of Addictive Diseases named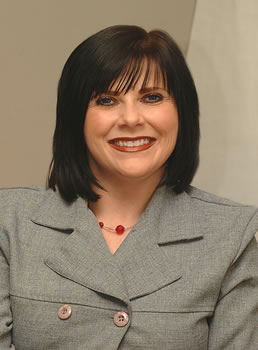 ATLANTA -- Cassandra Price has been named to head the Division of Addictive Diseases by Georgia Department of Behavioral Health and Developmental Disabilities (DBHDD) Commissioner Frank Shelp. She joins the leadership of the new agency after having served as Child and Adolescent Project Administrator, Grant Manager, and Women's Treatment Coordinator within DBHDD and its predecessor agency, the Department of Human Resources. A Georgia Certified Alcohol and Drug Counselor - II, Price previously worked in community services as a Substance Abuse Manager and Certified Addiction Counselor at the Highland Rivers Community Service Board in Rome, Georgia.
"Cassandra brings to this role all the skills of an innovative policy maker, an experienced clinician, and a nuts-and-bolts administrator," said DBHDD Commissioner Frank Shelp, MD, MPH, in making the announcement. "We'll be looking to her to lead our statewide efforts to provide effective, recovery-oriented services for people with substance use disorders."
In her previous roles at DBHDD, Price helped develop and implement services for consumers involved in the criminal justice system, women with substance abuse issues, and people with methamphetamine addictions. She was involved in the creation of an innovative clubhouse program to provide treatment and prevention services for children and adolescents. Her administrative experience within the agency includes helping develop the Division of Addictive Diseases budget, managing the federal Substance Abuse Prevention and Treatment Block Grant, and serving as a core transition team member during DBHDD's formation out of the previous Department of Human Resources.
A native of Rome, Georgia, Price holds an MBA from American Intercontinental University and a BA in Communications from the University of Georgia.
Contact Information:
Tom Wilson (thwilson@dbhdd.ga.gov)