The Georgia Board of Behavioral Health and Developmental Disabilities establishes the general policy to be followed by the Department. The nine-member board is appointed by the Governor. Each member of the board is appointed for a term of three years following initial appointments of staggered terms as provided by statute.
Board Members
Kimberly Ryan, MS, MBA, FACHE -- CHAIR (Snellville)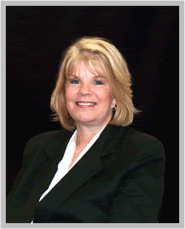 Ryan is CEO of Eastside Medical Center in Snellville. She serves on the boards of Gwinnett Coalition for Health and Human Services, the Gwinnett Tech Foundation, Four Corners Primary Care Center and the Gwinnett Chamber of Commerce. Ryan earned a bachelor's degree from the State University of New York at Albany, a master's of science degree from the University of Rochester, and a master's degree in Business Administration from Georgia College and State University. She and her husband, Rich, have three children and two grandchildren.
David Glass, ChFC, CFP -- VICE CHAIR (Atlanta)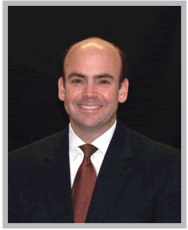 Glass has been a principal with Glass Financial since 2001.  He has served on the boards of Parent to Parent, The Arc of Georgia and as an advisory member for the Georgia Council on Developmental Disabilities.  Glass earned his degree in Finance from the University of Georgia.  He and his wife launched a social enterprise, Darden's Delights, in 2009 with a purpose of enhancing opportunity for individuals with developmental disabilities.  He and his wife, Betsy, have two daughters.
Ellice P. Martin -- SECRETARY (Homerville)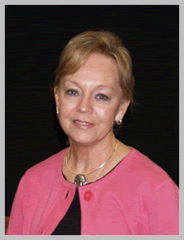 Martin has served as a board member and board chair of Unison Behavioral Health, and as the State President of the Georgia Association of Community Service Boards. She holds a B. S. in Mathematics from the University of Georgia, and has earned an M. Ed., Ed. S., and an Ed. D. from Valdosta State University. She taught secondary mathematics, served as a principal, and is currently a full professor in the Dewar College of Education and Human Services at Valdosta State University, teaching mathematics methods and graduate research courses. She has been honored by the Georgia Council of Teachers of Mathematics as a post-secondary educator who inspires, mentors, and advocates for mathematics education, and she has twice received the Valdosta State University College of Education Award for Excellence in Teaching. She and her husband, Philips, have two children and four grandchildren.
Kimberly Carroll-Hawkins (Marietta)
Carroll-Hawkins is currently the chief deputy of the Cobb County Clerk of Superior Court's Office. She has been employed with the Cobb County Judicial System for over 20 years, serving in both Juvenile and Superior Court. She is an active member of the Marietta Rotary Club and the Marietta Business Association. Carroll-Hawkins earned a paralegal certificate from Kennesaw State University, a certificate of Court Administration from the Georgia Council of Court Administrators and completed the Judicial Administration Program at Michigan State University. She and her husband, Terry, have three children. They reside in Marietta.
Kenneth Holton (Valdosta)
Holton is the executive director for Raintree Village Children's Home. Before coming to Raintree in 1998, Holton spent most of his life serving in ministry positions. He is a member of Together Georgia and the Christian Child and Family Services Association. Holton earned a bachelor's degree from Oklahoma Christian University and a master's degree from Valdosta State University. He and his wife, Ginny, have four children and two grandchildren. They reside in Valdosta.
Jan H. Ligon, PhD, LCSW (Atlanta)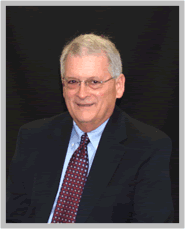 Ligon is an associate professor of social work at Georgia State University and a licensed clinical social worker. He is a past president of the Georgia Chapter of the National Association of Social Workers. Ligon earned a bachelor's of Business Administration from the University of Central Arkansas, a master's of Social Work and a doctorate of Social Work from the University of Georgia. He and his wife, Ann, have one daughter and two grandchildren.
Jean R. Sumner, MD (Wrightsville)
Jean Sumner is an internal medicine physician practicing in Wrightsville. She is a former board member and past president of the Georgia Board of Medicine and currently serves as medical director of the board. She earned a bachelor's and master's degree in Nursing from the Medical College of Georgia and a medical degree from Mercer University. She and her husband, Joe, have two children and three grandchildren. They reside in Wrightsville.
Jimmy Thomas, Sheriff (Pike County)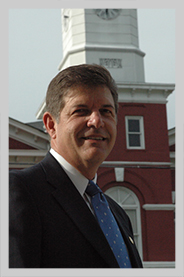 Jimmy Thomas is the current Sheriff of Pike County and now is in his  5th term as Sheriff, elected in 2000.  Sheriff Thomas has over 30 years of experience in public safety. He serves with the Georgia Sheriff's Association as a  Regional Vice President of  District 4. Thomas is a graduate of the Clayton County Law Enforcement Academy and the Federal Bureau of Investigations National Academy. He and his wife, Margaret  of 40yrs, have 3 children and 3 grandchildren .