The Georgia Board of Behavioral Health and Developmental Disabilities establishes the general policy to be followed by the Department. The nine-member board is appointed by the Governor. Each member of the board is appointed for a term of three years following initial appointments of staggered terms as provided by statute.
Board Members
Kimberly Ryan, MS, MBA, FACHE -- CHAIR (Snellville)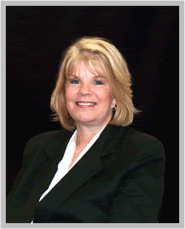 Ryan is CEO of Eastside Medical Center in Snellville. She serves on the boards of Gwinnett Coalition for Health and Human Services, the Gwinnett Tech Foundation, Four Corners Primary Care Center and the Gwinnett Chamber of Commerce. Ryan earned a bachelor's degree from the State University of New York at Albany, a master's of science degree from the University of Rochester, and a master's degree in Business Administration from Georgia College and State University. She and her husband, Rich, have three children and two grandchildren.
David Glass, ChFC, CFP -- VICE CHAIR (Atlanta)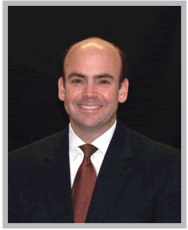 Glass has been a principal with Glass Financial since 2001.  He has served on the boards of Parent to Parent, The Arc of Georgia and as an advisory member for the Georgia Council on Developmental Disabilities.  Glass earned his degree in Finance from the University of Georgia.  He and his wife launched a social enterprise, Darden's Delights, in 2009 with a purpose of enhancing opportunity for individuals with developmental disabilities.  He and his wife, Betsy, have two daughters.
Ellice P. Martin -- SECRETARY (Homerville)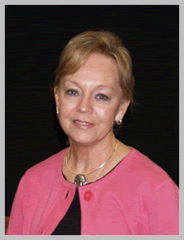 Martin has served as a board member and board chair of Unison Behavioral Health, and as the State President of the Georgia Association of Community Service Boards. She holds a B. S. in Mathematics from the University of Georgia, and has earned an M. Ed., Ed. S., and an Ed. D. from Valdosta State University. She taught secondary mathematics, served as a principal, and is currently a full professor in the Dewar College of Education and Human Services at Valdosta State University, teaching mathematics methods and graduate research courses. She has been honored by the Georgia Council of Teachers of Mathematics as a post-secondary educator who inspires, mentors, and advocates for mathematics education, and she has twice received the Valdosta State University College of Education Award for Excellence in Teaching. She and her husband, Philips, have two children and four grandchildren.
Jan H. Ligon, PhD, LCSW (Atlanta)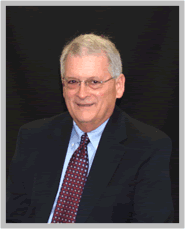 Ligon is an associate professor of social work at Georgia State University and a licensed clinical social worker. He is a past president of the Georgia Chapter of the National Association of Social Workers. Ligon earned a bachelor's of Business Administration from the University of Central Arkansas, a master's of Social Work and a doctorate of Social Work from the University of Georgia. He and his wife, Ann, have one daughter and two grandchildren.
Jean R. Sumner, MD (Wrightsville)
Jean Sumner is an internal medicine physician practicing in Wrightsville. She is a former board member and past president of the Georgia Board of Medicine and currently serves as medical director of the board. She earned a bachelor's and master's degree in Nursing from the Medical College of Georgia and a medical degree from Mercer University. She and her husband, Joe, have two children and three grandchildren. They reside in Wrightsville.
Jimmy Thomas, Sheriff (Pike County)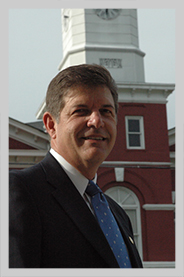 Jimmy Thomas is the current Sheriff of Pike County and now is in his  5th term as Sheriff, elected in 2000.  Sheriff Thomas has over 30 years of experience in public safety. He serves with the Georgia Sheriff's Association as a  Regional Vice President of  District 4. Thomas is a graduate of the Clayton County Law Enforcement Academy and the Federal Bureau of Investigations National Academy. He and his wife, Margaret  of 40yrs, have 3 children and 3 grandchildren .
Justine Welsh, MD (Atlanta)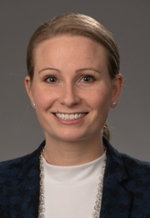 Dr. Justine Welsh is Director of Emory Healthcare Addiction Services and holds board certification in general, adolescent, and addiction psychiatry. Welsh completed her general psychiatric training at Emory University School of Medicine and adolescent and addiction psychiatry fellowships at Harvard Medical School. Welsh's clinical focus and research involve the treatment and prevention of substance use disorders in adolescents and young adults.
Lasa Joiner (Atlanta)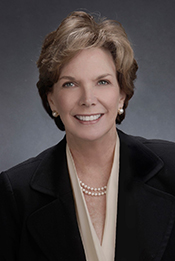 Lasa Joiner is a staunch advocate for broader access to mental health treatments and brings expertise from her tenure as Executive Director of the Georgia Psychiatric Physicians Association. Joiner has been professionally involved in a wide range of health policy issues, and she currently serves on several boards and foundations which support improvements in the delivery of healthcare to all Georgians. Currently, Joiner is President of the Georgia Foundation for Public Health.
Laura Whitaker (Athens)
Laura Whitaker serves as an executive director of Extra Special People, Inc. She earned both her bachelor's degree in Collaborative Special Education and her master's degree in Adapted Curriculum Classic Autism at the University of Georgia. Whitaker has been awarded the "40 Under 40" by the Atlanta Business Chronicle, UGA Alumni Association, Athens Banner Herald, and the Georgia Trend. She has also been honored with the Super Citizen Award by the Athens Banner Herald, The Community Four-Way Test Award by the Rotary Club of Oconee County, and Volunteer of the Year Award by the Oconee County Chamber of Commerce. Whitaker is married to Joseph, and the two have three children.