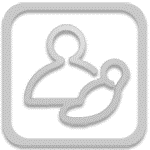 The Maternal Substance Abuse and Child Development (MSACD) Project focuses on the prevention of negative consequences of a maternal substance use through a variety of services. This is accomplished through a statewide OBHP contract with Emory University. 
MSACD is committed to raising the awareness of the devastating effects of alcohol and other substances when used during pregnancy. 
MSACD collaborates with Georgia's Alcohol Prevention Providers and their communities in all six of Georgia's regions to raise awareness about alcohol and substance abuse among pregnant women.  MSACD has currently established relationships with at least one community in every region across the state.  Collaborations have included media messages on maternal substance abuse during pregnancy and supplying resources addressing the use of any substance. Trainings on maternal substance abuse, child development, alcohol and other drug related effects are conducted for prevention providers.
At the present time, the Center for MSACD fulfills several roles in Georgia by sponsoring clinical, prevention, and research programs.  The Center houses the Emory Neurodevelopmental Exposures Clinic (ENEC), a multidisciplinary clinic dedicated to providing evaluation and intervention services to individuals exposed to substances in pregnancy.  A recent addition to the Center is Mother To Baby Georgia, a service providing evidence-based information to women about exposures to medications and other substances during pregnancy.  It is part of the non-profit Organization of Teratology Information Specialists (OTIS), a national information network.   
The Center for MSACD also provides training, workshops, and other informational services concerning prenatal exposure to alcohol, nicotine, illicit drugs, and prescription drugs. Research projects funded by both state and federal agencies continue to examine effects of prenatal exposure on development, evaluate intervention programs, and describe the clinic population using comprehensive databases. Through these efforts, the Center for MSACD continues to be a valuable resource to individuals, parents, and professionals in Georgia and the Southeast.