January 14, 2020
Meet Emile Risby, M.D. Director, Division of Hospital Services and Chief Medical Officer
dr._emile_risby.jpg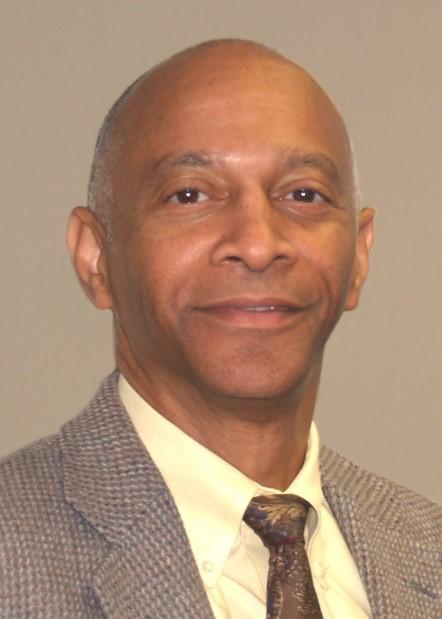 Emile Risby, M.D., joined the DBHDD leadership team as chief medical officer in August of 2011.  In June of 2013 his role expanded, and he became the director of the Division of Hospital Services and chief medical officer.  Prior to joining the DBHDD leadership team, he served as the clinical director of Georgia Regional Hospital in Atlanta through a contract with Emory University from August 2006 through July 2011.  He has more than 30 years of experience as a psychiatrist in the public sector and is board certified in psychiatry and forensic psychiatry by the American Board of Psychiatry and Neurology.  He is licensed to practice medicine in both Georgia and Virginia. Of special note, Dr. Risby served proudly in the U.S. Army Reserves and recently retired with the rank of colonel.  DBHDD is fortunate to have an individual with Dr. Risby's clinical and management expertise in community and hospital settings serving as a leader and clinician.  Commissioner Judy Fitzgerald stated, "Dr. Risby has earned a reputation as a practical problem solver and a tireless leader for our hospital staff around the state.  As medical director for DBHDD, he shapes our overall policy approach, and as acting clinical director at Central State Hospital, he is connected to the pulse of the organization.  He is an extraordinary public servant who cares deeply about our workforce and the vulnerable people we serve."
Dr. Risby has a Bachelor of Science degree from Tennessee State University and a medical degree from Meharry Medical College, both in Nashville.  He completed a psychiatric residency at Emory University's School of Medicine in Atlanta.
Recently Dr. Risby took time from his very busy calendar to speak with David Sofferin about how he manages his time as our chief medical officer/director of the Division of Hospital Services and how he spends his time away from DBHDD. 
What is your SDI Motivational Value System and how do you use SDI?   I am a BLUE.  My top strengths are 'SUPPORTIVE, MODEST AND TOLERANT.'
What is the first thing you do in the morning when you wake up and turn off your alarm? I scan the morning 24-hour Nursing Report from each of our five hospitals, so I can have a pulse of the clinical needs of each hospital.
What is the first thing you do when you arrive at work?  It depends on where I am that morning.  Since I have been the acting clinical director at Central State Hospital, when I arrive there, I hit the units and attend various treatment team meetings.  If I am at the state office, it's usually because of a meeting, so I try to be where I am supposed to be.
What is the most challenging part of your day? The most challenging part of my day is trying to keep up with all the moving parts.  We have patient care challenges, employee challenges, pressures from our community partners, and sometimes stressed family members of the individuals we serve.  My job is to keep everything under my umbrella under control, so that the Commissioner can focus on big picture things.
How often do you meet with hospital clinical staff/perform rounds?  If I am at a hospital, I always meet with the clinical leadership to listen and try to address any of their concerns.
How often to you meet with the individuals who report directly to you?  We have a monthly regional hospital administrators' meeting that I chair.  Yet the regional hospital administrators can call me anytime.  In addition, I talk with Dr. Karen Bailey (statewide forensics director) and Mr. Greg Hoyt (director of the office of hospital operations) several times a week, sometimes several times a day.
Where do you hope to see our DBHDD Division of Hospital Services in the next three (3) years? I would hope that our hospital system will become recognized as a Center of Excellence in the treatment of individuals under court order for psychiatric treatment (forensics) and those with severe and persistent mental illnesses (SPMI). 
How do you unwind and relax away from DBHDD?  I watch a lot of sports on TV.  Collegiate and professional football and basketball are #1 on my list.  However, lately I have become interested in soccer.  I don't really understand all the rules, but it sure looks like fun.
What are you most proud of during your tenure as the Director of the Division of Hospital Services and Chief Medical Officer?  The State of Georgia was in a five-year settlement agreement with the Department Of Justice (DOJ) involving the state hospital system that was based on the Civil Rights of Institutionalized Persons Act.  I was determined not to give the DOJ any reason to extend the agreement past the five years.  Well, at the end of the five years, the DOJ determined that we had successfully complied with the provisions of that Agreement and ended the CRIPA settlement with the hospital system.  Those five years probably shortened my life expectancy by about 20 years, but thus far, that is what I am most proud of during my tenure as chief medical officer at DBHDD.
Related to: