:
Georgia Crisis & Access Line
Paying Homage To Our Veterans
Next week, our nation celebrates Veterans Day, paying homage to the men and women who have fought to preserve our freedom.  As Americans, we are called to support those who were willing to lay everything on the line to protect and defend us.  As behavioral health providers, we have a special responsibility to support our veterans as they transition from service to society.  Georgia is the proud home of approximately 700,000 veterans, including many who work for or are served by DBHDD and our providers.  Over 150 veterans choose to work at DBHDD, and there are many others working in our safety net network.  Every one of us owes a great debt to them – and all veterans – for their courage, conviction, and sacrifice.     
That sacrifice does not end on the battlefield.  While many veterans are active participants in the workforce, their families, and their communities, we know that some struggle to adjust back into civilian life.  It is estimated that one in five post-9/11 veterans struggle with post-traumatic stress (PTSD) or major depression, and one in six has a substance use disorder.  In 2014, the Veterans Health Administration (VA) reported that 20 percent of suicide deaths in the U.S. occur by veterans, and approximately 22 veterans die by suicide every day.   These heartbreaking statistics should inspire a response. 
In our role as Georgia's behavioral health authority, together we have the opportunity and the privilege to support many of Georgia's veterans.  This past spring, DBHDD hosted the annual Unspoken Wounds Conference, which brings together veterans, providers, and stakeholders in both the public and private sectors to share their expertise and experiences working with service members, veterans, and their families.  This year's theme was: One Team. One Battle. Many Victories!  The conference focused on evidence-based practices and innovative strategies to help veterans receive the behavioral health support they need to thrive in civilian life.  We were pleased 168+ individuals were in attendance.
DBHDD serves as a member of the Returning Veterans Task Force, which is comprised of 13 agencies and organizations in Georgia.  The task force investigates and coordinates services to assist returning veterans as they transition from active duty back into society.  Governor Kemp has challenged state agencies to work more efficiently. This task force is an example of cooperative efforts that can demonstrate positive impact.
We are working to raise awareness and improve access to services in local communities.  Avita Community Partners, one of our community service boards in northeast Georgia, has been providing behavioral health outpatient services to veterans for the past five years, with 100-150 veterans engaged in services at any given time.  Veterans report that they appreciate the convenience of receiving these services in their local communities, rather than having to travel a long distance to a Veterans Health Administration facility.
One Army veteran who served in Iraq and Afghanistan and has been receiving treatment from Avita since 2011 says that he has learned what PTSD is and how to manage its effects.  "My counselor has proven herself as a caring, loyal, and trusted health care provider," he said.  "Her understanding of and approach to veterans is key to my ongoing treatment.  In her office there is no judgment or censorship.  I look forward to our sessions where I can speak what weighs on my mind and be understood.  Without that, life for a veteran with PTSD would a lot more stressful." 
In Paulding County, Highland Rivers Health worked with Hilton, a Vietnam veteran, to overcome 40 years of silent struggle.  Hilton was drafted at age 19 and was trained as a medic in the Army.  He deployed to Vietnam in 1968.  The effects of his service last to this day.  "The things I saw," he said, "I don't tell anyone about.  But it never goes away."
When he returned to the U.S. after deployment, he did his best to push it out of his mind.  He married, had children, and went to college.  He worked 22 years for New York City Transit Authority, driving a bus in Brooklyn.  He coped the best he could, often by ignoring it. 
"I shut down.  I dissociated myself from all veterans.  I didn't want to talk about anything military," Hilton says.  "That was the biggest protection I felt I had.  I put up a wall in my life, and it became a critical part of who I am."
By the late 1990s, Hilton had divorced and remarried.  In 2006, he retired and moved to Georgia, where two of his older children lived.  He began having nightmares and knew that he needed help after 40 years.
hilton.jpg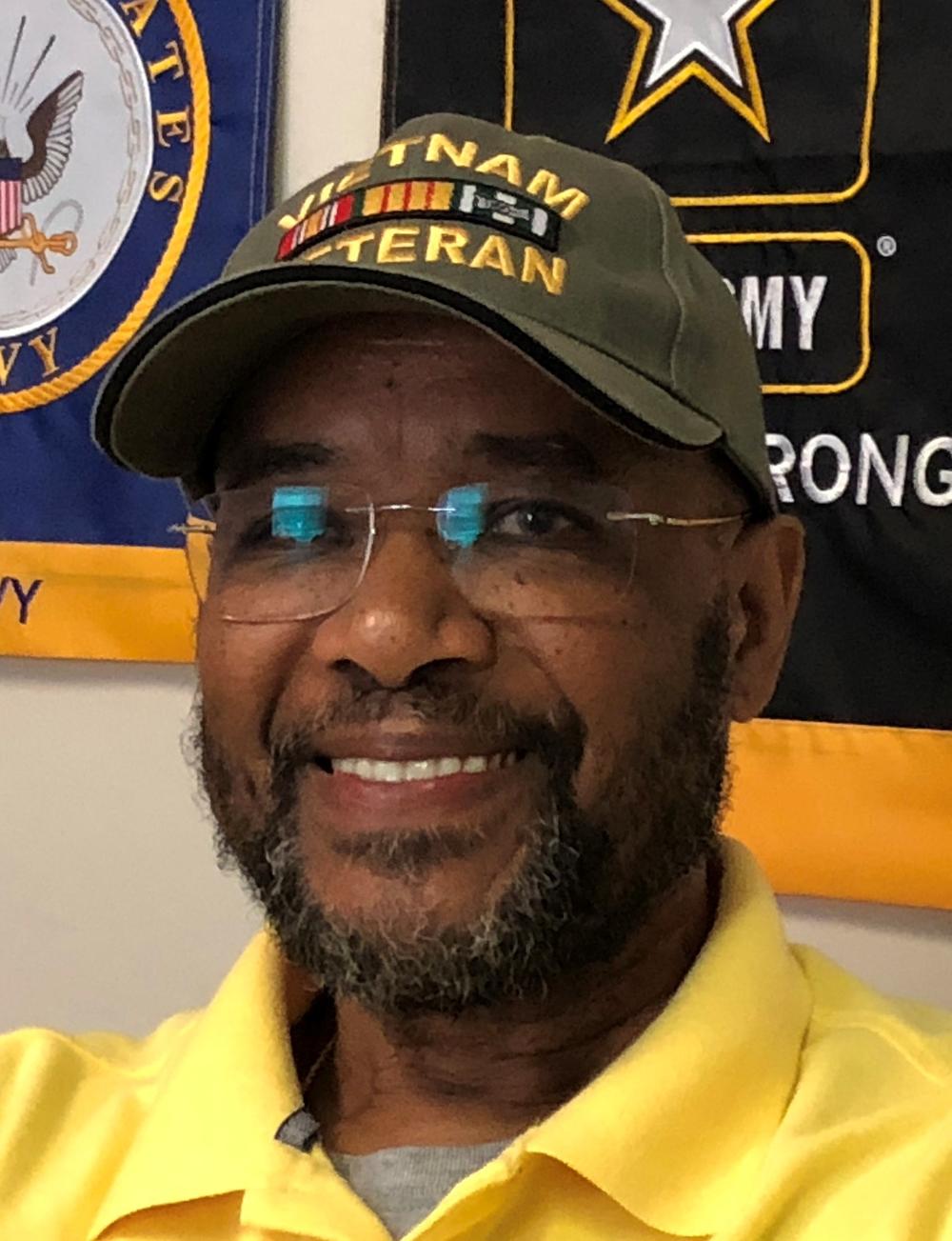 He was diagnosed with PTSD and started seeing a therapist at Highland Rivers who helped him view his experience in a new way.  "She helped me begin to unlock some doors, to process what had happened and how I reacted," he said.
Hilton has taken several big steps, starting with seeking help.  This summer, he did something that may seem insignificant to many, but which was a milestone for him: he put on a Vietnam veteran cap.
"Putting on the hat – it was a process," he says. "I had to confront that.  It was the same thing from way back – still afraid of it.  But I wanted to step over that rock."
Today, Hilton is optimistic.  "I can talk about some of it now, with my wife and people I trust," he says.  "I am still in recovery; I'm always in recovery.  You can't let it eat you up – because it will.  I've learned you've got to deal with it and live your life."
Hilton is one of many brave individuals who served our nation and is now being supported by Georgia's safety net network.  Highland Rivers also employs a veteran peer support specialist and is developing a drop-in recovery and resource for veterans. These stories offer hope and underscore what we believe:
Recovery is not only possible but real!
In closing, I extend my gratitude to every man and woman in Georgia and the United States who has served, or is serving, our nation for your selfless sacrifice.  We honor you by striving to ensure that access to behavioral health services will be responsive to your needs. 
Sincerely,
Judy Fitzgerald