OBHP uses the Strategic Prevention Framework and a Public Health approach to implement evidence based strategies within local communities to achieve state level positive outcomes.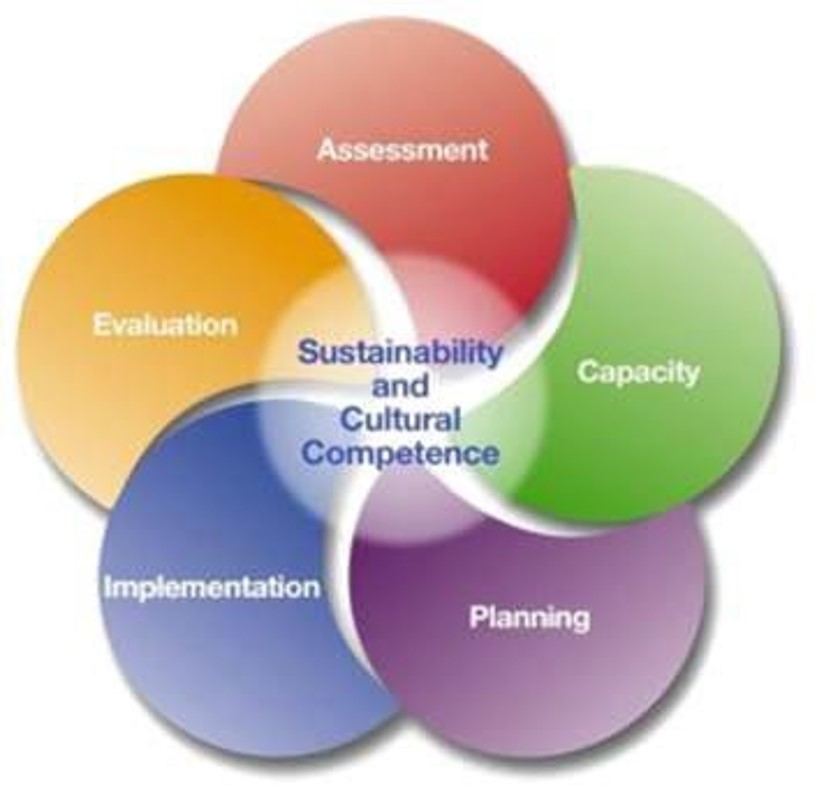 SAMHSA's Strategic Prevention Framework (SPF) approach helps move the vision of a healthier US to state and community-based action. It is built on a community-based risk and protective factors approach to prevention and a series of guiding principles that can be utilized at the federal, state/tribal and community levels.
Since 2006 Georgia has been employing the SPF in its substance abuse and violence prevention efforts. The five steps that comprise SAMHSA's Strategic Prevention Framework will enable states and communities to build the infrastructure necessary for effective and sustainable prevention. Each step contains key milestones and products that are essential to the validity of the process. The SPF is conceived of in systemic terms and reflects a public health, or community-based, approach to delivering effective prevention.
The five steps to the SPF process include:
Step #1: Assessment
What's going on? (What, who, when, where, why and how?)
Assessment involves the collection of data to define problems within a geographic area. Assessment also involves mobilizing key stakeholders to collect the needed data and foster the SPF process.
Step #2: Capacity
Resources and readiness
Capacity involves the mobilization of resources within a geographic area (state/community). A key aspect of Capacity is convening key stakeholders, coalitions, and service providers to plan and implement sustainable efforts.
Step #3: Planning
Create a comprehensive strategic plan
Planning involves the development of a strategic plan that includes policies, programs, and practices that create a logical, data-driven plan to address the problems identified in Step 1 of the SPF.
Step #4: Implementation
Implement the plan with fidelity
Implementation involves taking action guided by the Strategic Plan created in Step 3 of the SPF. It includes the creation of an evaluation plan, and the ongoing monitoring of implementation fidelity.
Step #5: Evaluation
Process and outcome results
Evaluation involves measuring the impact of the SPF and the implemented programs, policies, and practices. An important part of the process is identifying areas for improvement.