Add to Calendar
Wed, 10/02/2019 (All day)

to

Fri, 10/04/2019 (All day)
2019 DBHDD Behavioral Health Symposium Call for Proposals! 

Save-the-Dates!
The Department of Behavioral Health and Developmental Disabilities (DBHDD), Division of Behavioral Health is pleased to announce that it will again host the Behavioral Health Symposium and Substance Use Disorder Pre-Symposium on OCTOBER 2 - 4, 2019  at The Lodge at Callaway Gardens in Pine Mountain, GA to inform professionals about best practices in the delivery of behavioral health services and supports.
Submit your proposal at: https://DBHDD.cvent.com/2019CFPSymposium
Deadline to Submit: Friday, April 26, 2019 May 6, 2019 11:59 p.m.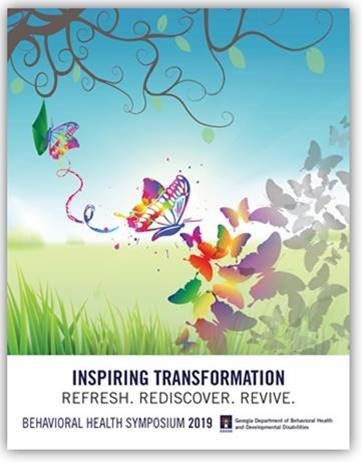 Need to book your hotel room at The Lodge at Callaway Gardens for the DBHDD 2019 Behavioral Health Symposium?  Call (877) 423-0918 or go to DBHDD 2019 Behavioral Health Symposium
Proposal Questions? Email ssu@cviog.uga.edu
Website/Technical Questions? Email DBHDDLearning@dbhdd.ga.gov