:
Georgia Crisis & Access Line
East Central Regional Hospital: Augusta & Gracewood
ECRH LOGO2.jpg
East Central Regional Hospital (ECRH) has two campuses: Gracewood, established in 1921; and Augusta, established in 1969. On July 1, 2003, these two previously separate facilities officially consolidated and became ECRH. The facilities serve DBHDD's 33-county East Central Region (Region 2).
ECRH_Gracewood_Sign_0.JPG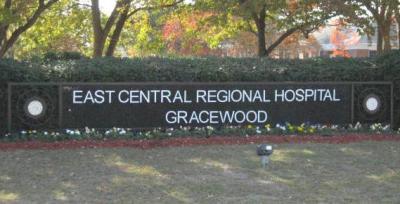 The 420-acre Gracewood campus provides services for people living with the developmental disabilities in both an ICF-MR and a skilled nursing facility setting.
Augnewsign.JPG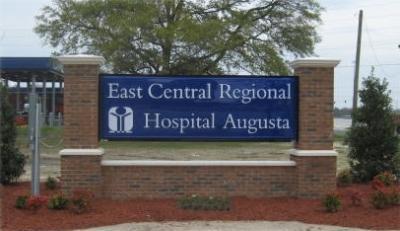 The 310-acre Augusta campus provides mental health and forensic services. Each campus includes living areas, activity areas, administrative buildings and support buildings.
ECRH currently employs approximately 1,400 staff and is owned and governed by DBHDD. It is accredited by The Joint Commission on the Accreditation of Healthcare Organizations under standards for Hospital, Behavioral Health, Laboratory, and Long Term Care.
Report a Patient Safety Event
The Joint Commission
One Renaissance Boulevard
Oakbrook Terrace, Illinois 60181
1-800-994-6610
630-792-5636 (fax)