WCGRH is located in Columbus, Georgia and provides inpatient services to 71 counties and elsewhere as needed.
WCGRH has the following inpatient treatment units: adult mental health and secure care. The hospital can serve 154 Secure (Forensic) and 40 Adult Mental Health (Civil) patients for a total of 194 beds at any point in time. The hospital employs approximately 600 staff members.
Mission
Commitment to safe, person-centered, and dignified therapeutic interventions that will guide and encourage Individuals during their recovery
Vision
To be a leader in the innovative and holistic treatment of each Individual served for a life of recovery and independence
Our Values
Quality Care ~ People First
Our Goals
To provide a safe environment for our individuals and staff
 
To provide active recovery-oriented treatment
 
To provide a successful discharge for our individuals
 
To maintain or improve the quality of care and services while using fiscal responsibility to maintain a strong financial foundation
Community Service Boards
Contact Information
WCGRH is accredited by: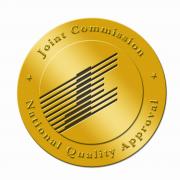 To contact The Joint Commission, click on the logo above and choose "Contact Us" in the top right corner or contact them by phone at (630) 792-5800.